Family, fun, and a lot of love!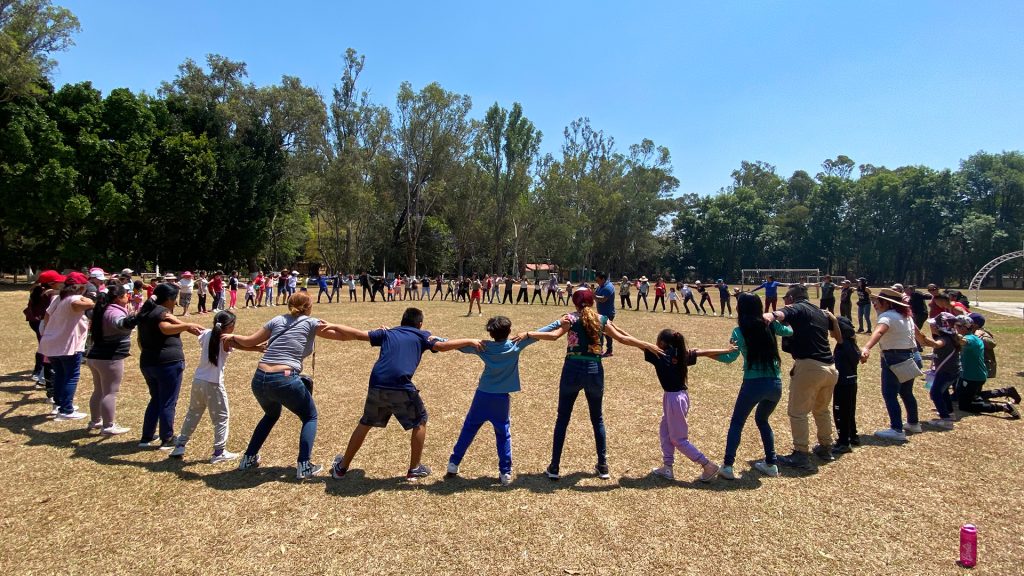 For the first time, with the partnership with Utopía A.C. 99 kids from a marginalized community by the Tlatel land field in Chimalhuacan, Mexico State, were able to enjoy a fun camp in YMCA- Camohmila in Tepoztlan, Mor. These kids, accompanied by their parents, and in some cases uncles or grandparents, were able to enjoy games and different activities to help strengthen the affectionate bonds between them. 
Some of the activities that they were a part of were pre-aquatic games, some of them learned how to swim in a pool party; they competed in different group rallies that helped them work on their teamwork and get to know nature and the environment that surrounds them. 
Some of them even overcame their fears and managed to rock climb and rappel on a wall, others strengthen their social skills with dynamic group games. The trip finally got to an end with a fun party where they were able to dance and act as different characters which helped them gain trust and work on their self-esteem.
Without a doubt, this camp was an unforgettable experience filled with memories that they'll cherish for the rest of their life creating a positive experience that will leave a mark!